4/14/16, Day #190 for Coal's rehabilitation progress.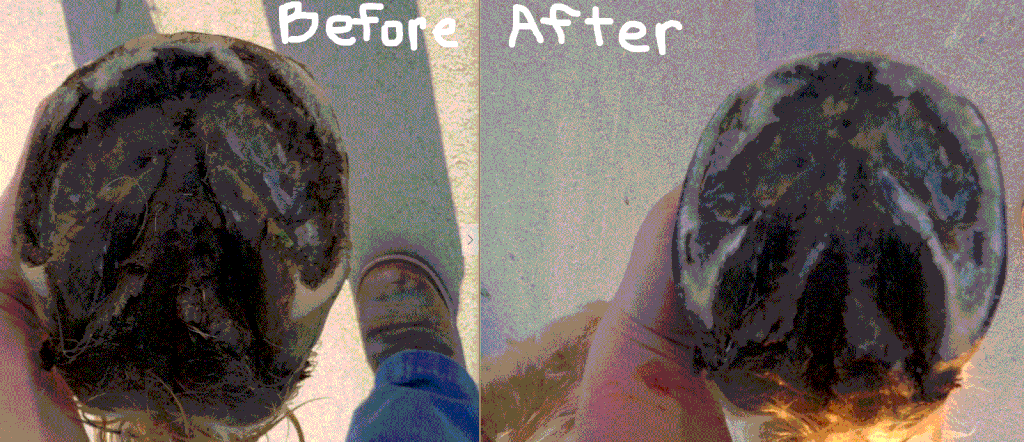 6/5/16: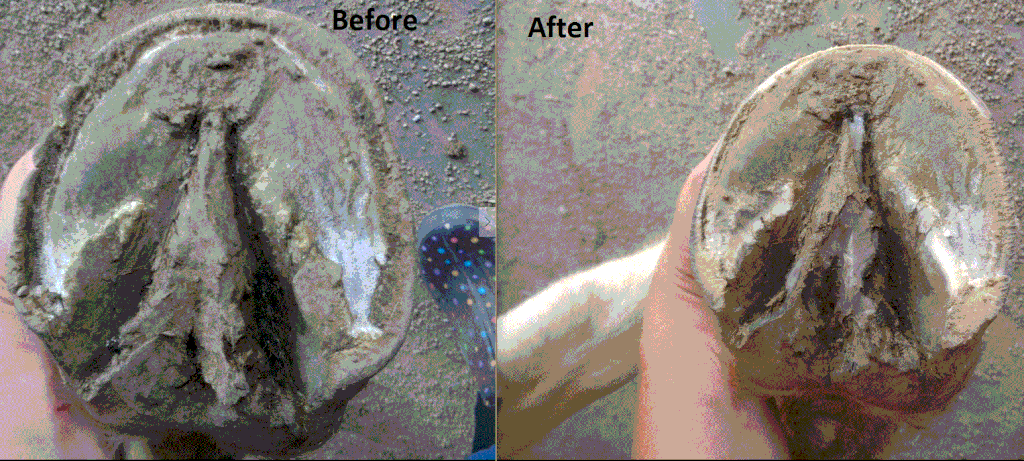 On 8/4/16 he got his very first real pair of riding boots! While he has come SO far in just 10 months, and he is sound otherwise, his soles are still a tad thin at the toe and that causes him some discomfort with a rider's weight. So, custom fit boots and pads it is. I heat fit a pair of Easyboot Gloves for him and added a set of comfort pads inside. He's now able to comfortably carry a rider's weight over any terrain. I suspect that he will become more sound for work as he goes through his second full hoof growth cycle.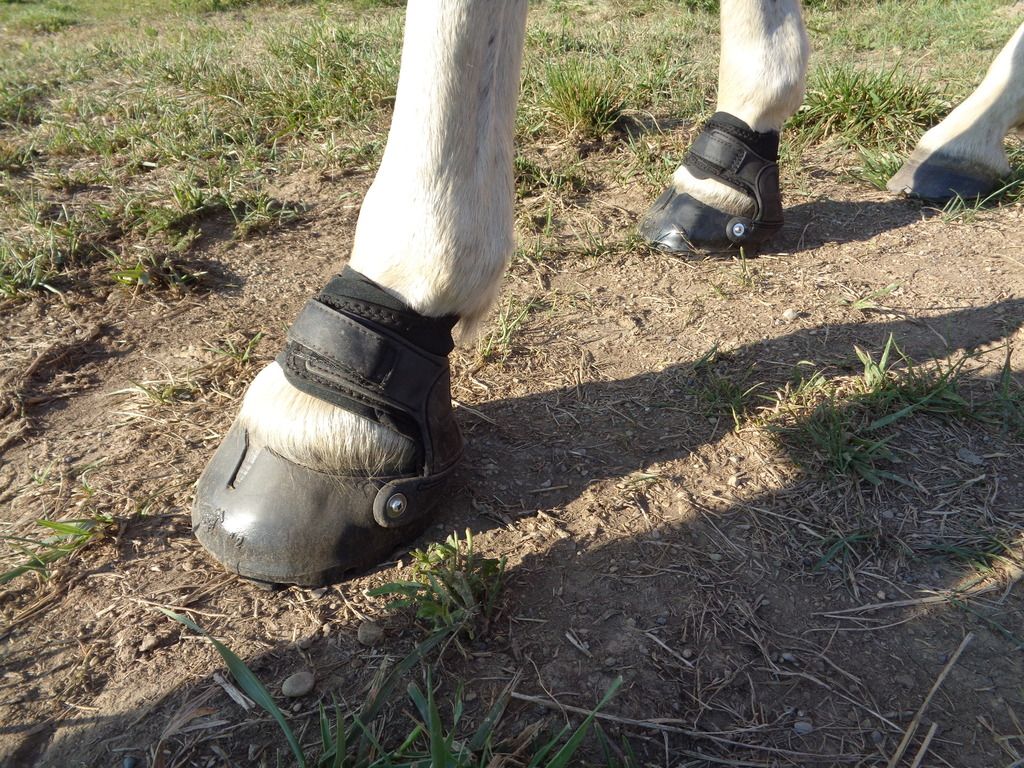 Right now, the initial founder line which was at the coronet band when I got him, is about a 1/4 of an inch from being completely grown out. As is evident in the recent pictures, there is still changes inside his foot happening and in a few more months, hopefully he will be back to 100%. I need to get follow up radio graphs taken to see how his bones are doing, the trick is finding a vet in the area with a portable xray machine.
So for now, 10 months after this whole ordeal began, it seems that Coal has reached his happy ending. He has a new life, new health, new friends, and a new human to bond with and have adventures.
Life. Is. Good.
Ride Safe All,
The RoadQueen