Introducing MY NEW ICE Sprint 26, complete with fenders, racks, bags, drum breaks and a KILLER custom paint job: a surprise from the Best Boyfriend In The World, and built by Utah Trikes.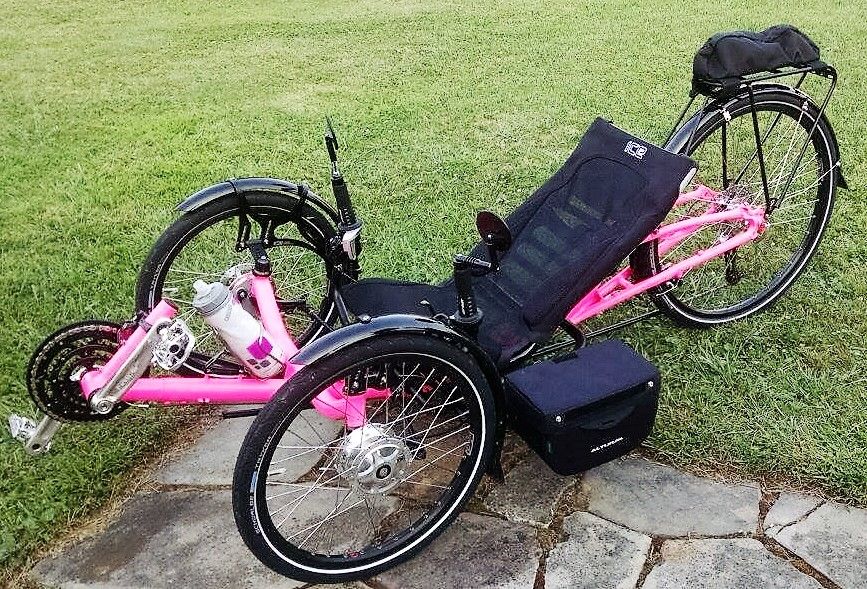 Does this baby just SCREAM RoadQueen or WHAT?!
Yes, yes it does.
First ride on this beauty was on Monday, a 23 mile shake down ride that was just an absolute joy on the back roads surrounding RCT's hometown.
A few adjustments to shorten the boom, recline the seat all the way (because that's how I roll - laid back and punchy) and this thing is AMAZING. It's a long time dream come true, really.
Ride safe all!
(even though you're not riding in style quite like me)
~The RoadQueen