I spent last weekend with my horse at Beaver Creek State Park. I was the ride host/coordinator for the club planned outing. There only ended up being one other camper that joined us, but there were others from our club that joined us for a ride on Saturday without spending the night.
What a weekend! The weather was PERFECT - 70-ish degrees and sunshine all the way except for a few scattered clouds.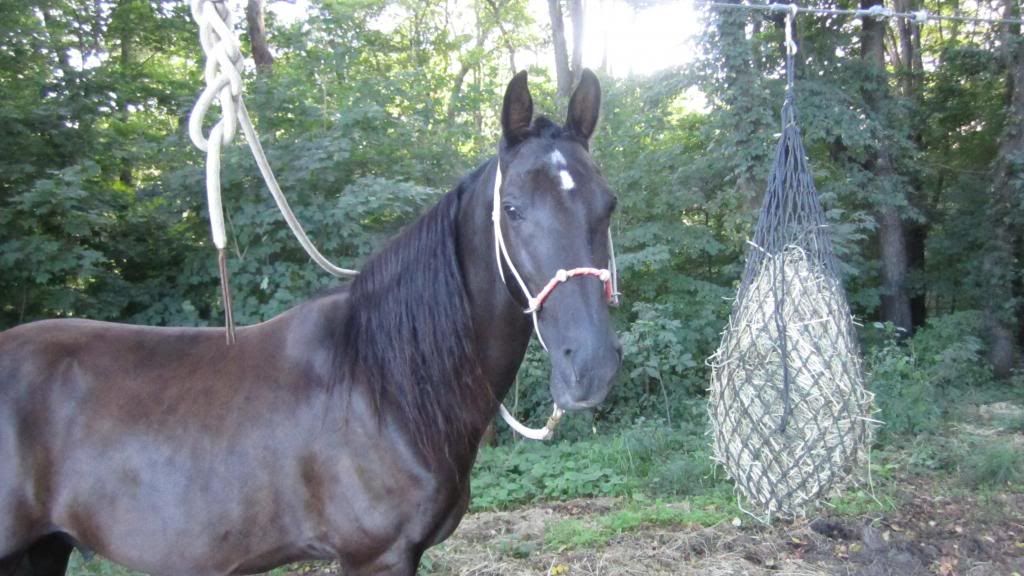 'Sup.
Beaver Creek is strictly primitive camping, like many of the horsemen's camp grounds around the state. I don't mind, and our trailer is well equipped to be self sufficient. The campground is basically just a huge mowed field with high lines around the tree-lined perimeter, but it did offer a pit toilet, and a nice one, at that.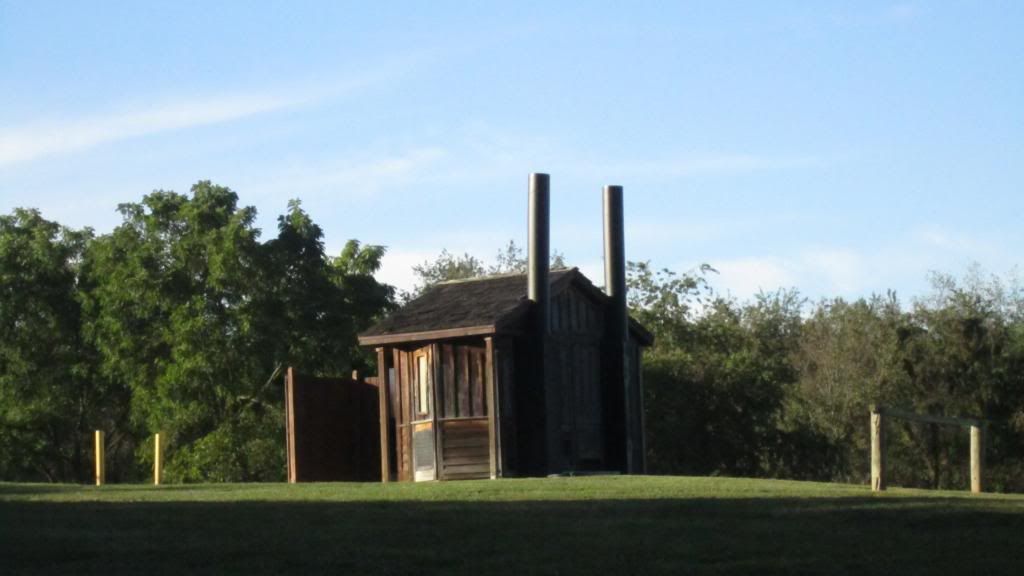 "The Shitter"
I know that a lot of people would be offended by staying somewhere that doesn't offer at least flush toilets, but honestly, when faced with the call of nature and having to consider your options, (soiling a bush or digging a hole in the dirt), this thing starts to look like the Ritz.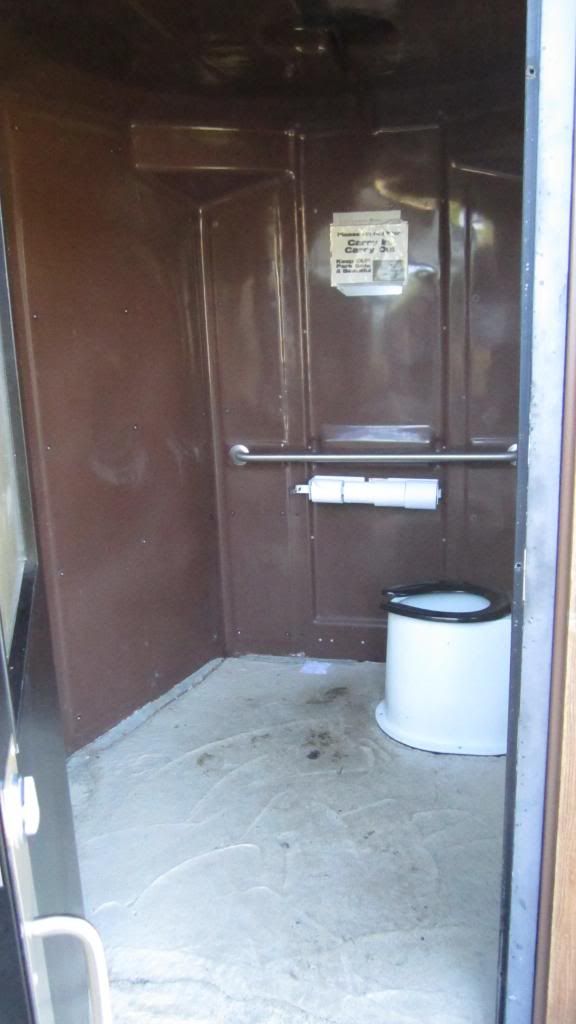 Hey, at least it's clean. Plus, no Poison Ivy.
We arrived about 3:30 on Friday afternoon. The park wasn't full of weekend warriors like ourselves yet, so we pretty much had the pick of the place.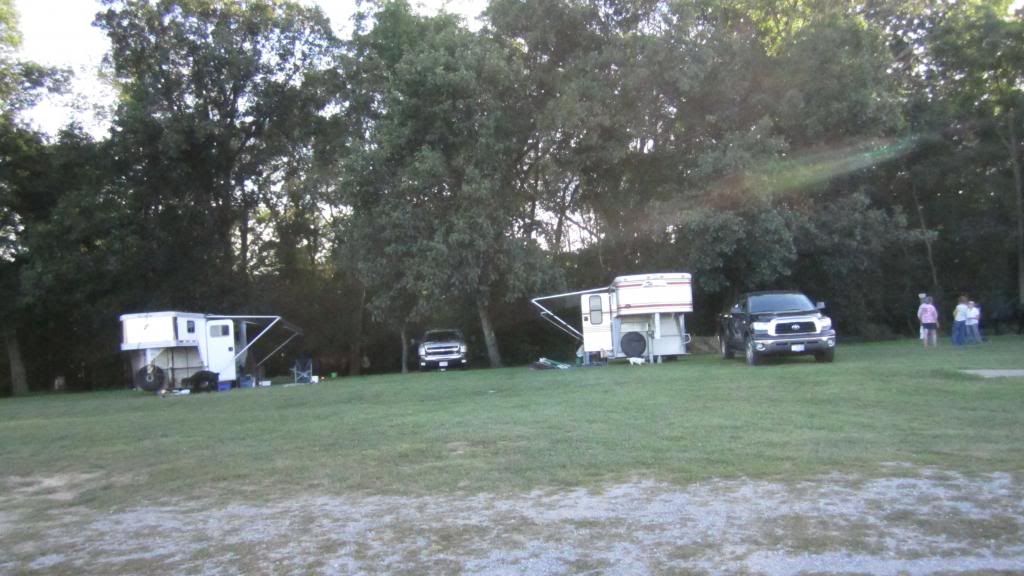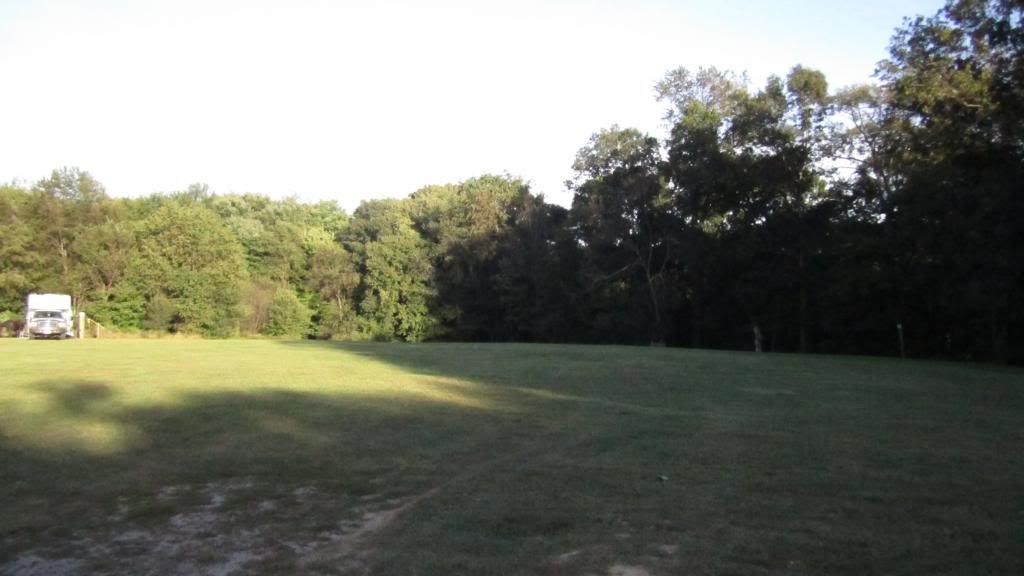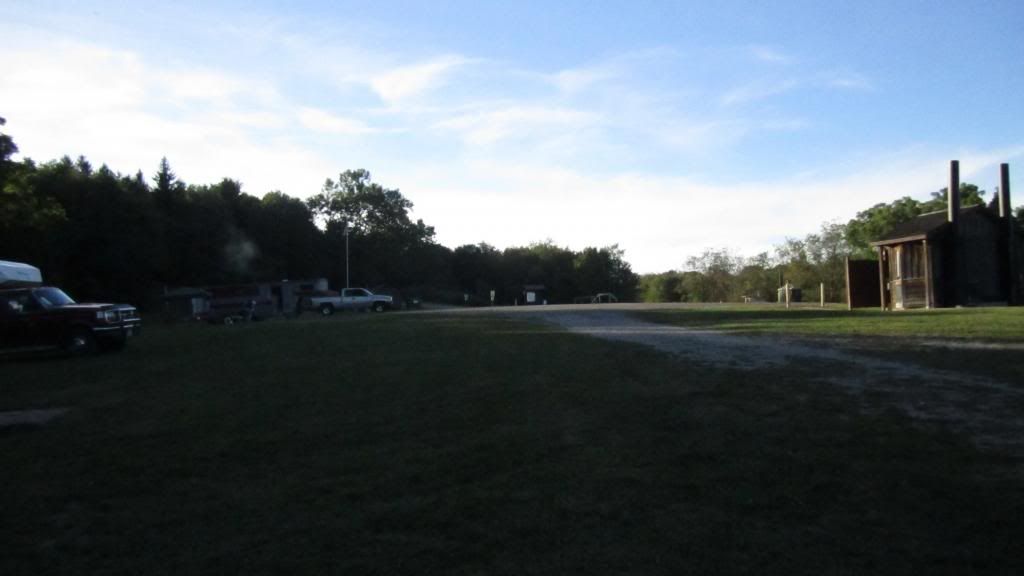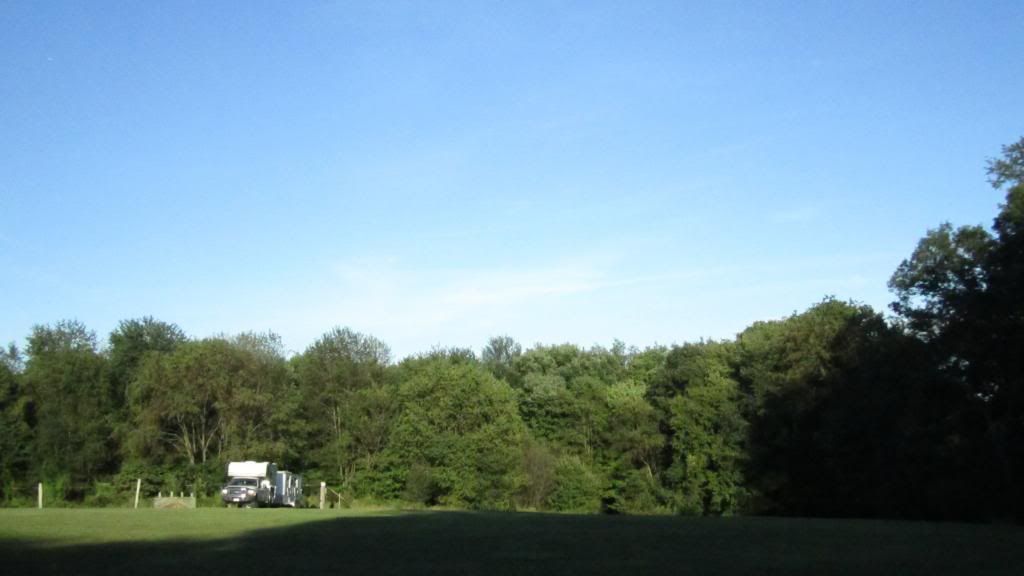 "Our House"
Friday night we didn't ride because we were busy getting our campsite set up, plus seeing how I was the ride host, I had to be around for any potential members that may arrive and/or field phone calls from people trying to find the place that were lost. Dinner was a couple cans of soup heated up on our little propane stove.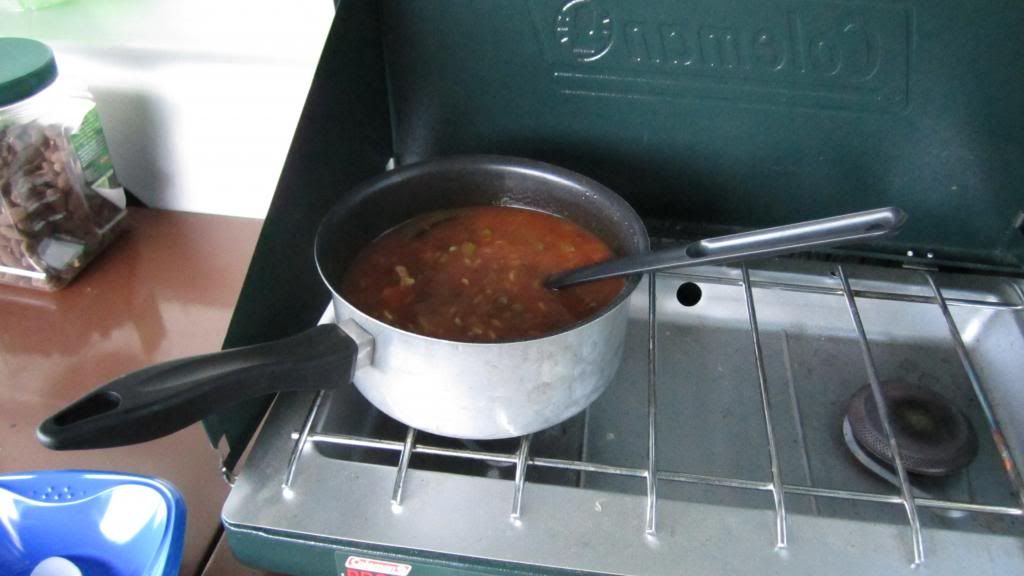 It wasn't fancy, but it was filling, and that's what's important.
As I mentioned before, only one other camper joined us for camping that weekend, so we parked next to each other and her horse, Koda, was Guinness' high line neighbor for the weekend.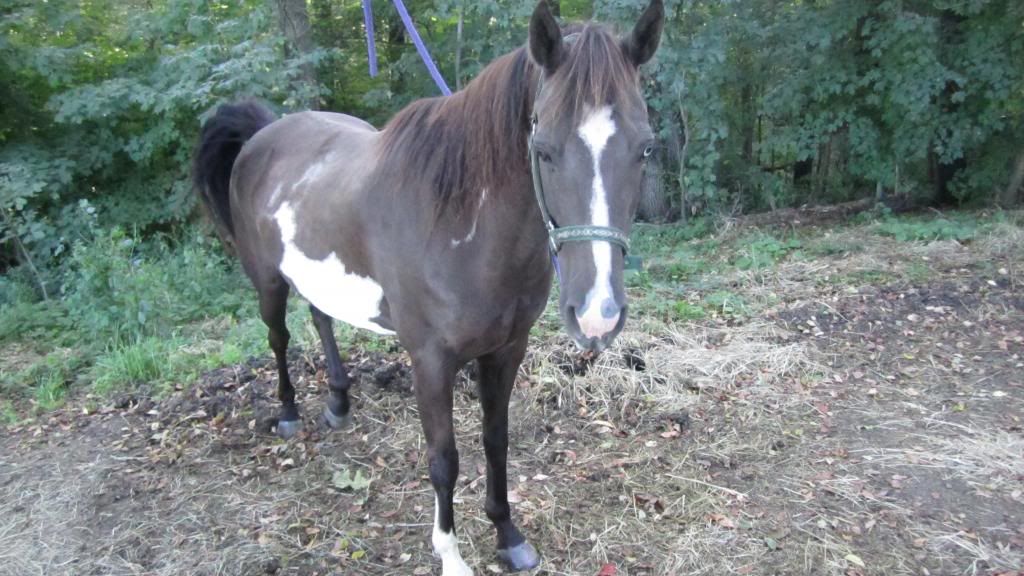 Koda
After campsites were set up, horses settled in, supper slurped and chores done, we settled in for a nice evening by the campfire.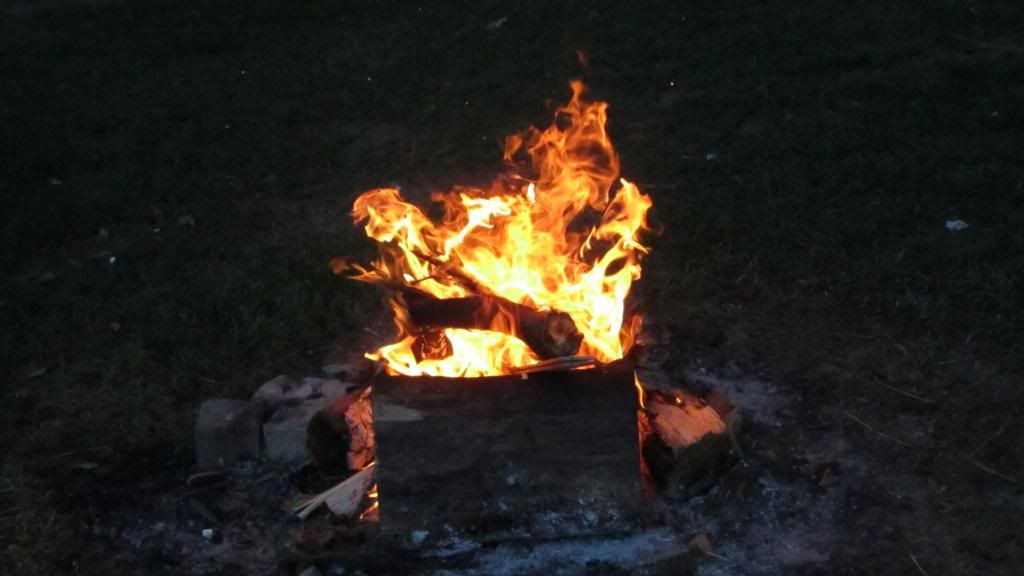 Friday night was a cold Mo-Fo. When I got up Saturday morning and went out to do chores for the horses, poor Guinness was shivering in the early morning chill.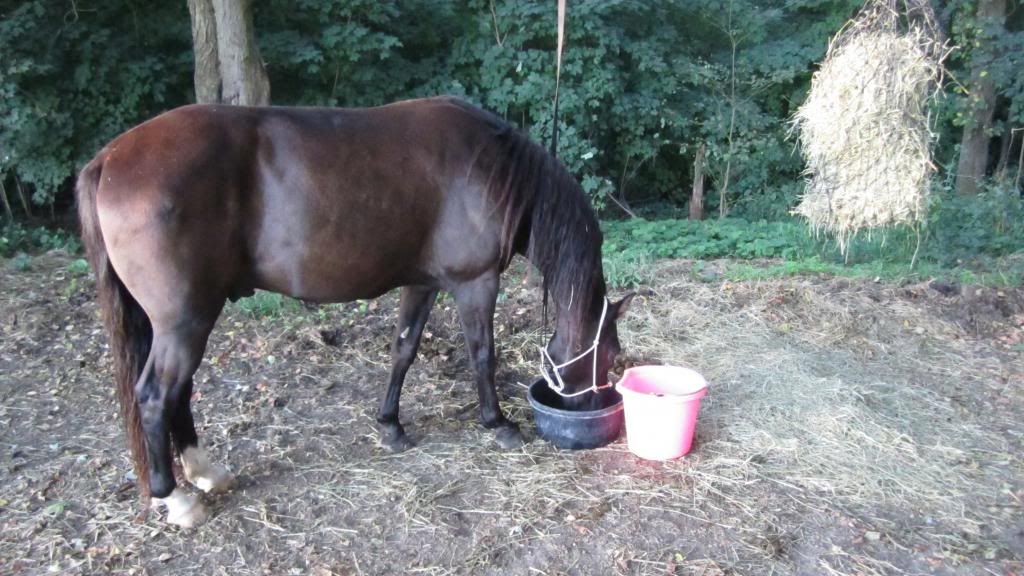 *shiver*
But, luckily our campsite got a little early morning sun, which we all enjoyed. I stoked up our fire from the previous night, and enjoyed standing in front of the warmth while the early morning sun was on my back.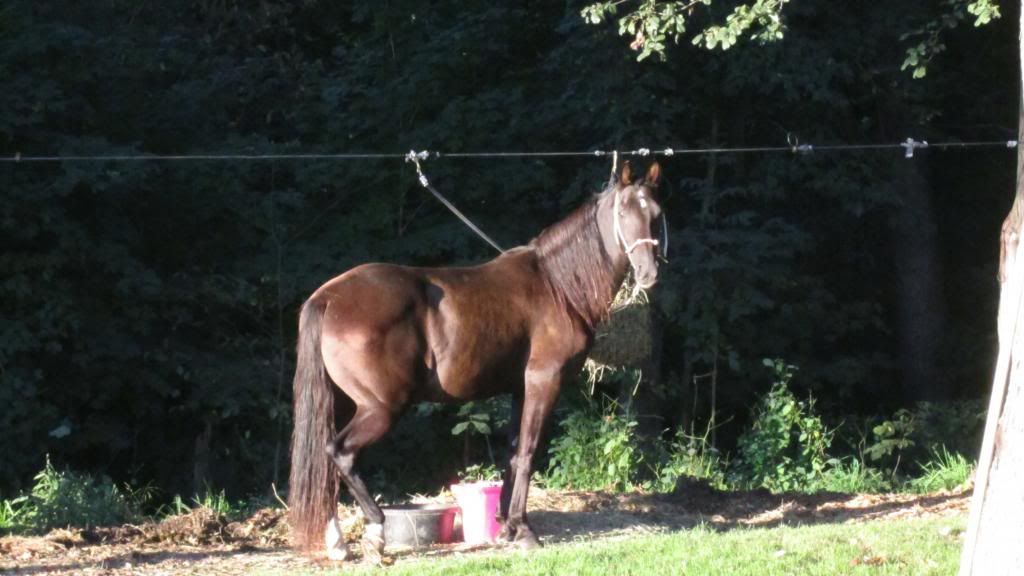 Ahh, sunshine
By the time we were all tacked up for the day's riding, it was warm enough that we were comfortable in our T-shirts.